Redverz Tents
Redverz Gear's innovative tent designs have revolutionized motorcycle camping. Kevin Muggleton, the man behind the Redverz brand, broke from tradition and designed expedition-grade tents with comfort, security and an actual motorcycle in mind. For adventure riders, Redverz Tents injected new life into an increasingly predictable market space.
The "Aha" moment for Kevin came after a trip to Mali where he lost all of his gear to theft as he slept just footsteps away. His cramped tent afforded no luxuries and certainly no room to store kit. As a National Geographic photographer and videographer Kevin had traveled the world on two wheels for various shoots and assignments. He was all too familiar with the features and functionality that were missing in the current tent line up. Rather than compromise Kevin started Redverz Gear with a plan to create a better tent for bike travel, big enough for a motorcyclist, their bike and gear. He accomplished just that and so much more.
The company is best known for its game-changing "garage" design. You can find Atacama Expedition Tents filling up rally campsites across the nation and sheltering extreme adventure riders in remote locations worldwide. The Atacama design boasts area-wide headroom tall enough to stand up in, capacity to sleep three and a versatile garage that functions equally well as a lounge, workshop or garage. With Redverz it's all about versatility – gear that adapts to fit your needs out on the road. The thoughtful design has since been applied to a Solo Expedition Tent to better accommodate a lone rider. Sleep capacity has been reduced, but the garage is identical to the original Atacama, and in 2017 Redverz introduced the Hawk II, a 4 season, 2 person mountaineering tent for extreme environments.
Redverz also specializes in Dry Bags and tent accessories. Custom fit Ground Sheets for both the sleep area and garage, protect the floor of your tent and keep moisture down. Awning kits are a clever physical extension of the garage doors that allow you to maximize sun protection and create shade.
Redverz Tents are spacious and versatile, breaking down traditional barriers to camping one obstacle at a time.
I'm done crawling on hands and knees.
It's cramped. My gear gets wet.
My partner hates camping.
By solving for the issues of inadequate bike security, low uncomfortable ceilings and cramped quarters Redverz developed the best motorcycle tent on the market. The Redverz "garage" is simply well designed space. The resulting tents offer a level of comfort and functionality previously unheard of in the motorcycle camping community.
Sick to death of overland travel with a tent that never measured up, Kevin designed the very tent he felt was nonexistent in the marketplace. And the market responded.
RiDE Magazine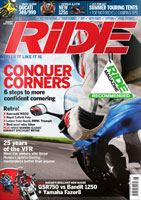 #1 Motorcycle Tent Redverz Gear wins RiDE Tent test.
"At the End of the trip, four testers said this was the tent they'd choose."
Road Runner Magazine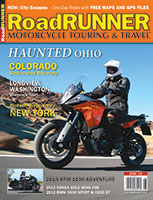 "The motorcycle bay has to be the best feature of this tent, as it keeps the bike out of sight and out of the weather. No more wiping off dew in the morning. In case it rains, the bay also makes a great shelter to get dressed or eat."
Motorcycle consumer News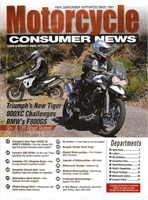 5 Star Award
"Why don't all tents have compartments for motorcycles?"
At Redverz we are all about gear that enhances your experience. Our customers feel we have hit the mark.
We believe firmly that the challenge of adventure travel should lie squarely in decoding foreign signs, blazing unmarked trails, conquering the vast gaps between fuel stations and perhaps that skittish deer at mile marker 299, but never in your gear. We think Redverz tents hit the mark dead on, and so do our valued customers.
"Really appreciated that I could pack all my gear standing up inside the tent while it was raining outside. Great product and should have purchased years ago!" Cheers, Tom Schleff
"My husband and I purchased a Redverz tent shortly after we had decided to become adventure riders on a full time basis. That was 2 years ago we have taken our tent through Wa, Ca, Nv, Az, and Baja with absolutely no problems. In fact In Baja we came across 65 MPH wind and it was nothing for the almighty Redverz tent. We just love the durability and space it has provided us with over the last 2 years. We are proud to call our Redverz tent our new home.. Thank you AGAIN for making such an AMAZING product!" Melodi and Richard
"I spent 8 days at Sturgis 75th anniversary this year, the tent withstood half dollar sized hail, rain, wind of 65 mph gust, and protected me and my Streetglide with no problems. It's the ULTIMATE TENT TO HAVE as far as I'm concerned."
"Your YouTube videos were a driving force for me buying that tent, and everything you said was true." Jim Johnson
Give us a call or drop us an email. You have nothing to lose but cramped quarters, sleepless nights and soggy gear.
If you are searching for a Redverz Tent in Europe go ahead and visit our Amsterdam Operations at http://www.redverzstore.com/en/