Redverz Tents & Gear
A truly unique company in the world of camping, Redverz Tents and gear have revolutionized motorcycle camping. Kevin Muggleton, the man behind the Redverz brand, started as a National Geographic photographer and videographer and spent ten years traveling across the world on two wheels for various shoots and articles. During one trip to Mali, he was forced to put the bulk of his gear outside of his small tent. When he awoke the next morning, all of his belongings left outside the tent had been stolen. Thus, the concept for Redverz Tents was born out of a desire to create something better for bike travel and big enough for a motorcyclist, the bike, and their gear.
The Atacama Expedition Tent is the third generation of the original design and can be set up in under five minutes after some practice. The Redverz Atacama is the result of some serious fine tuning from its predecessor resulting in increased ventilation via the addition of mesh panels, design tweaks for better resistance to high winds, and more interior sleeping space all without increasing weight. The entire Atacama Tent can be packed down to just 21"x10"x10", weighing in at 14 lbs. From The Atacama design the Solo Expedition tent was born with a slimmed down sleep are to accommodate a lone rider while offering the same versatile garage space. In 2017 Redverz introduced the Hawk II, a 4 season, 2 person mountaineering tent for extreme environments.
Redverz also specializes in Dry Bags, and Tent Accessories. The Redverz Ground Cloths protects the floor of your tent in rainy conditions or rough terrain, while the Atacama and Solo Tent Awning kit allows you to maximize your shade by extending a portion of the utility bay.
I Am Too Comfortable.
Said No One. Ever.
Redverz Tents are spacious and versatile, breaking down traditional barriers to camping one obstacle at a time.
I'm done crawling on hands and knees. It's cramped. My gear gets wet. My partner hates camping.
Enter Redverz Gear – The brainchild of international traveler, Dakar competitor and all-around insatiable adventurer Kevin Muggleton. Kevin has crossed the world on every form of transport imaginable: on foot, hitchhiking, boat, train, plane and a 1986 Land Rover which he rebuilt by hand along the way. Without a doubt his favorite mode of transportation is his motorcycle. He and his motorcycle, affectionately called "The Pig," have seen dirt track, pavement and terrain from the Arctic Circle to Tierra del Fuego and all places east, west and in between.
Sick to death of overland travel with a tent that never measured up, Kevin designed the very tent he felt was nonexistent in the marketplace. And the market responded.
RiDE Magazine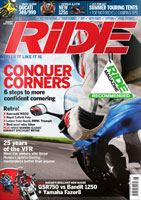 #1 Motorcycle Tent Redverz Gear wins RiDE Tent test.
"At the End of the trip, four testers said this was the tent they'd choose."
Road Runner Magazine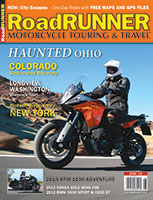 "The motorcycle bay has to be the best feature of this tent, as it keeps the bike out of sight and out of the weather. No more wiping off dew in the morning. In case it rains, the bay also makes a great shelter to get dressed or eat."
Motorcycle consumer News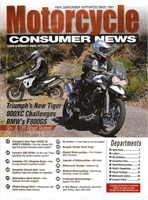 5 Star Award
"Why don't all tents have compartments for motorcycles?"
At Redverz we are all about gear that enhances your experience.
We believe firmly that the challenge of adventure travel should lie squarely in decoding foreign signs, blazing unmarked trails, conquering the vast gaps between fuel stations and perhaps that skittish deer at mile marker 299, but never in your gear.
Pulling ideas directly from his extensive travel dossier Kevin applied his insight to the labor-intensive design process and came up with the original Redverz motorcycle tent in 2008. The Tenere Expedition Tent was the industry original and rocked the motorcycle camping world. For those of you who have been along for the entire ride, at that time we operated under a different name.
Back to the gear. The tent must be nimble and adapt to the ever-changing requirements of adventure travel. It must be multifunctional, tall enough to stand up in and comfortably change gear, while serving adeptly as a lounge, workshop or extra accommodations. We think Redverz tents hit the mark dead on, and so do our valued customers.
"Really appreciated that I could pack all my gear standing up inside the tent while it was raining outside. Great product and should have purchased years ago!" Cheers, Tom Schleff
"My husband and I purchased a Redverz tent shortly after we had decided to become adventure riders on a full time basis. That was 2 years ago we have taken our tent through Wa, Ca, Nv, Az, and Baja with absolutely no problems. In fact In Baja we came across 65 MPH wind and it was nothing for the almighty Redverz tent. We just love the durability and space it has provided us with over the last 2 years. We are proud to call our Redverz tent our new home.. Thank you AGAIN for making such an AMAZING product!" Melodi and Richard
"I spent 8 days at Sturgis 75th anniversary this year, the tent withstood half dollar sized hail, rain, wind of 65 mph gust, and protected me and my Streetglide with no problems. It's the ULTIMATE TENT TO HAVE as far as I'm concerned."
"Your YouTube videos were a driving force for me buying that tent, and everything you said was true." Jim Johnson
Give us a call or drop us an email. You have nothing to lose but cramped quarters, sleepless nights and soggy gear.
If you are searching for a Redverz Tent in Europe go ahead and visit our Amsterdam Operations at http://www.redverzstore.com/en/